Mineral Leasing on State Owned Lands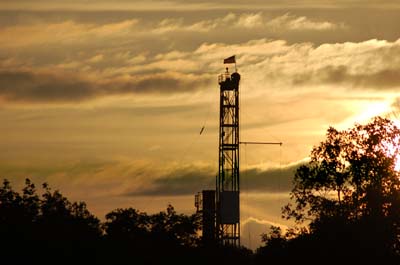 Act 509 of 1993 gave the Commissioner of State Lands office responsibility for the leasing and permitting of minerals on state owned lands. The leasing process begins when a company applies to our office for either a permit for sand and gravel removal or a lease for oil and gas. From there we research the parcel to insure it is on state owned land and that the agency that owns it approves of the application. The Commissioner then contacts the Natural Resources Committee who, alongside the Commissioner, approves or denies the applications and set any terms and conditions as well as the minimum bid amounts for prospective companies.
This committee consists of ten (10) state agencies including the Commissioner of State Lands who presides as Committee Chairman: the Department of Finance and Administration, the Oil and Gas Commission, Geological Survey, the Forestry Commission, the Natural Resources Commission, the Game and Fish Commission, the Department of Parks and Tourism, the Department of Environmental Quality and the Natural Heritage Commission. If the committee approves the application it then goes out to bid by being published in the local and state newspapers and after twenty (20) days all bids that have been received are opened and read aloud at the Commissioner of State Lands office. The bid that meets the requirements and is in the best interest of the State is declared the winning bid and the company is notified. A company who holds a lease on state owned land and is operating on that lease must submit a monthly report along with the royalty check to the Commissioner of State Lands office.
The funds that the Commissioner collects are then sent to the State Treasury and from there are dispersed to the appropriate agency. In 2010 we received over 2.5 million dollars in royalties that were turned over to the appropriate agencies and used to improve their services to the State. We currently have over 140 oil and gas leases and over 30 sand and gravel permits. If you would like more information on leasing minerals on state owned lands contact our Mineral Leasing Division at 501-683-3064 | Fax: 501-683-4209.